Dental Practice
Phoenix, AZ
If you are struggling with a dental concern, a dental professional can help. General dentists offer routine and emergency care for a diverse group of patients of various age groups. Choosing a new provider can be confusing. Dental practices vary in size, and each practice offers different services. It is important to note the services and treatments that a dental professional provides in order to receive appropriate treatment.
Dental practices like Dental 32, serving Phoenix and the surrounding area, can help. Our team offers a range of general dentistry services. We take pride in helping patients resolve even the most stubborn dental concerns. Call us at (602) 466-9906 to schedule an appointment.
Understanding Different Dental Practices
Some dental practices are small standalone clinics. Others are a sprawling clinic with several locations. Before choosing a new provider, take some time to understand the differences between various dental practices. A single provider often establishes private dental practices. The dentist may employ an office manager and dental hygienist as well. Larger clinics may feature several dentists and trained team members. At these locations, many dental providers work together.
Some general dental practices may offer specialized services. These practices typically provide orthodontic care, wisdom tooth removal, or cosmetic treatments. Team members must receive specialized training before they can offer these services. Patients who are unsure what services they may need can look to a general dentist for help. General dentists can provide referrals for oral surgery and other complex procedures. Insurance providers can assist, too. They can determine which local dentists are in-network and accepting new patients.
"General dentists can provide referrals for oral surgery and other complex procedures."
Practices May Employ Multiple Providers
In the past, most dentists operated standalone practices. They often hired a hygienist or trained assistant, but they served as the only dentist on-site. Today, however, many providers have chosen to join large practices. Large practices offer scheduling advantages for both patients and providers. With several dentists on site, patients receive care when they need it. The dentists can enjoy a consistent work schedule and take vacations as they choose.
Large dental practices can also streamline workflow. One provider may treat patients with gum disease, while another provider takes care of orthodontic referrals. This setup lets each dentist make the most of their skills. Patients can receive personalized advice from the most qualified provider in the clinic, but some patients may not enjoy working with multiple providers. If you prefer to build a relationship with a single provider, you may want to choose a solo dental practice.
"Large practices offer scheduling advantages for both patients and providers."
Choosing the Right Practice
Before selecting a new dental practice, patients should consider their needs and preferences. Many patients prefer to receive care from a certain gender. Others may want a dentist with several decades of experience. Make sure a prospective provider meets these needs.
With large practices, there is no guarantee that you will always see the same provider. Patients may be shuffled between each dentist at the practice. Some patients do not mind this arrangement, but for patients who prefer to work with a single provider, this might be a deal-breaker.
While making a choice, consider whether a family dental provider might come in handy. Patients with young children may want to choose a provider who treats pediatric concerns. Ask about orthodontic care and other specialized services, too. Not every provider is equipped to treat specialized dental concerns. But with a little research, patients may be able to arrange a "one-stop-shop" for their family dental needs. Choosing a centralized provider can save time and cut down on travel.
"Before selecting a new dental practice, patients should consider their needs and preferences."
Services to Look for at a Dental Practice
When choosing a new dental practice, consider what services the office provides. Some dentists may not offer specialized services. Patients who want these services will need to look elsewhere.
Routine cleanings
Dental exams
X-rays
Fillings
Periodontal checkups
Oral cancer screenings
Most providers also offer bridges, dentures, crowns, and extractions. Some practices offer other specialty services on-site, but do not assume that each general dental practice offers specialized care. If a patient needs a specialized service, many general dentists refer the patient to another provider.
Before signing up with a new dentist, request a detailed list of services they provide. If your preferred dentist doesn't provide the service you want, ask about the referral process. A qualified provider should be equipped to make an immediate referral.
"If a patient needs a specialized service, many general dentists refer the patient to another provider."
Using Online Tools to Research Providers
When choosing a new dentist, the Internet is a great resource. Search engines put information at patients' fingertips. Within minutes, patients can browse thousands of provider reviews, although not all information on the Internet is credible. Reputable sites such as the American Dental Association (ADA) contain valuable data. The ADA search tool offers information about a provider's credentials and qualifications. Your state dental board can help too by providing up-to-date information about licensure.
Popular review sites may not be equally trustworthy. Disgruntled patients may misunderstand their dentist or provide incomplete information about their experiences. Take patient reviews with a grain of salt. Always double check your findings with the provider. The office team can provide accurate information about insurance, available services, and payment policies.
"Reputable sites like the American Dental Association contain valuable data."
Frequently Asked Questions
Q. What is a dental practice?
A. A dental practice can be a small office or a large clinic. Some dental practices are operated by a single dentist. Other practices have many team members working under the same roof. Both arrangements offer some advantages. Before selecting a dental practice, consider what features are most important to you.
Q. Will I always work with the same dentist?
A. If you choose a solo dental practice, you'll always work with the same dentist. However, you might have occasional difficulty securing an appointment. If you opt for a larger clinic, you might find it more convenient to schedule your visits. But you might be shuffled between several dental providers. Patients must determine which arrangement suits their needs.
Q. What happens if I need specialized dental care?
A. Some dental practices offer specialized services on-site. Others refer patients to a different provider if they need specialized care. Before signing up with a new dentist, ask for a complete list of services. Discuss the referral process and determine what will happen if you need dental care the office doesn't provide.
Q. Can my new dentist take care of everyone in my family?
A. Many general dentists proudly care for patients of all ages. However, some offices might have age policies. If you have young children, your dental provider may recommend a pediatric dentist. Ask your dental practice whether they routinely treat young children.
Q. Do general dentists offer orthodontics?
A. Some dentists undergo additional training in orthodontics. These providers are qualified to offer treatment like clear aligners or retainers. If these services are important to you, check to make sure your new dentist offers them. If your provider isn't qualified to deliver orthodontics, they may refer you to another dental practice.
Quality Dental Services Can Transform Your Smile
By visiting us as soon as possible, our team can help get you the professional treatment you need. Instead of waiting around and allowing the symptoms to get worse, we can provide you with treatment options.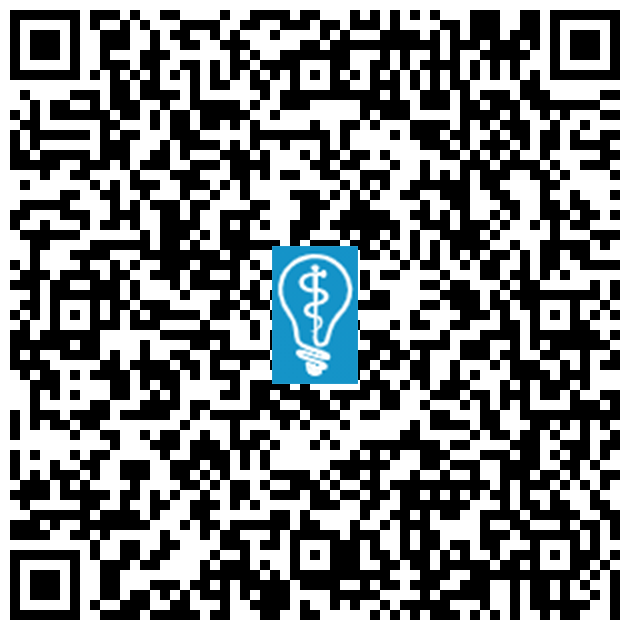 Scan here to view this page, Dental Practice, on mobile
Call Us Today
Dental practices come in all shapes and sizes. Before choosing a new practice, consider your preferences and priorities. Some patients may prefer a solo practice. Other patients may gravitate toward a large dental clinic. Before making your choice, confirm that the dental team has the right qualifications. Check to make sure that your new practice offers the services you need.
If you are seeking a new dental practice, let Dental 32 in Phoenix deliver the care you need. Call us at 602-466-9906 to learn more about our services and policies.
Helpful Related Links
About our business, license, and website security
Dental 32 was established in 2019.
We accept the following payment methods: American Express, Cash, Check, Discover, MasterCard, and Visa
We serve patients from the following counties: Maricopa County
We serve patients from the following cities: Alhambra, North Mountain Village, Encanto Village, Glendale, and Camelback East Village

AZ (License #D010962)

. View License Information and Specifics

National Provider Identifier Database

(1972986263). View NPI Registry Information

Norton Safe Web

. View Details

Trend Micro Site Safety Center

. View Details
Related Posts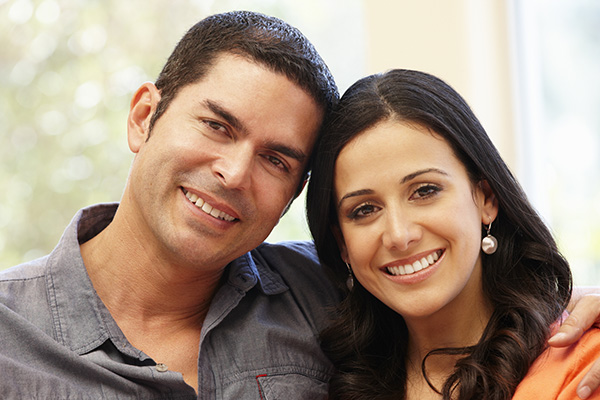 A general dentist is the dental equivalent of a primary care physician. A general dental professional is the person dental patients can go to for routine preventative care and diagnosis of any oral health problems. There are multiple benefits to establishing a relationship with a general dentist.Maintaining oral health is important for both the health…
Explore additional topics covered on our website: